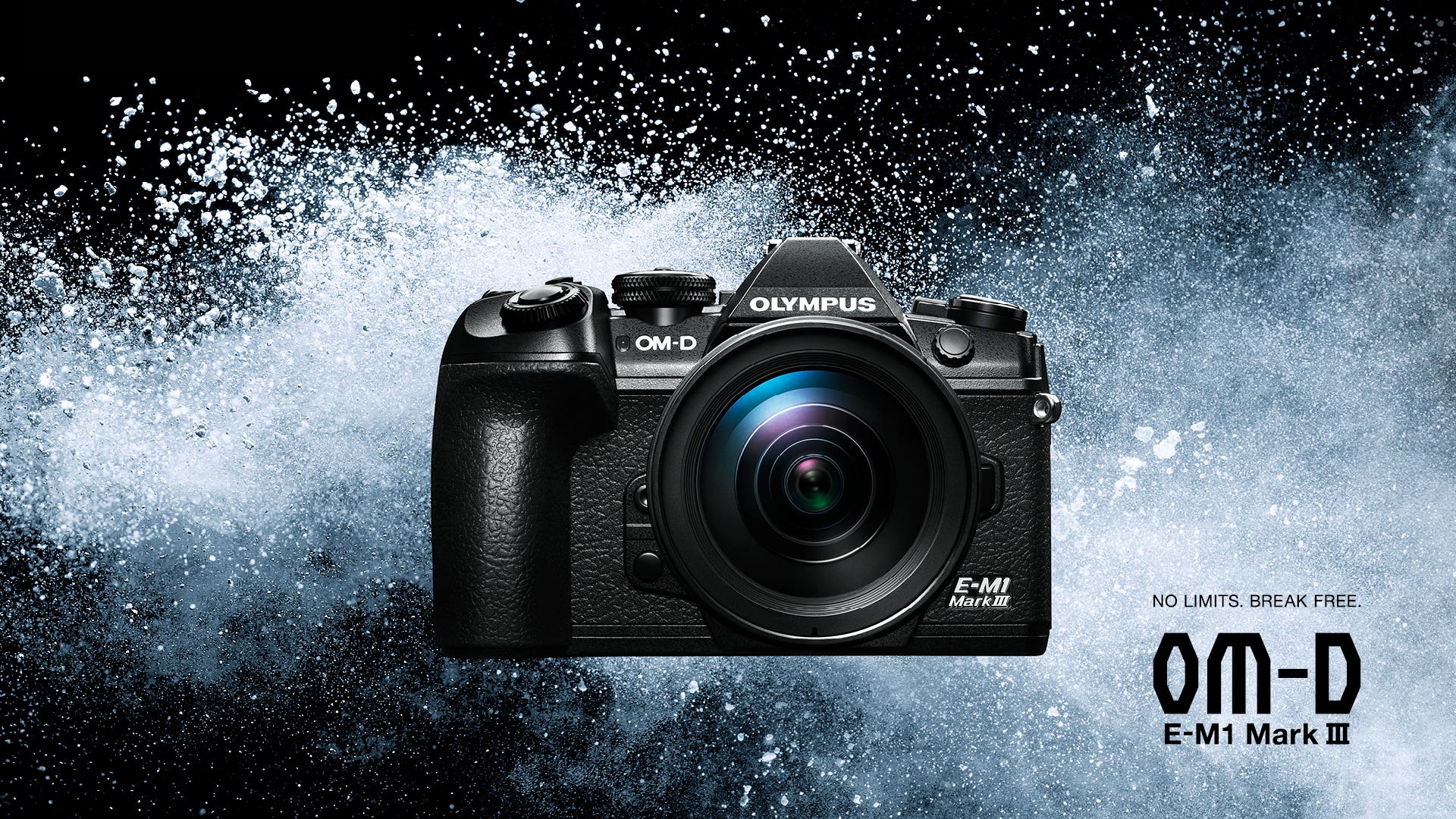 The OM-D E-M1 Mark III is a compact, lightweight, high-image quality interchangeable lens camera conforms to the Micro Four Thirds System standard. It comes equipped with the world's best 7.5 shutter speed steps of compensation, a new image processing engine, TruePic IX, which enables 50MP Handheld High Res Shot. Combined with the high image quality of M.Zuiko Digital lenses, this system fulfils the needs of professional photographers in any field.
The Olympus OM-D E-M1 Mark III is a professional model built for superior mobility. It features a dustproof, splashproof, freezeproof design for peace of mind when shooting in harsh environments. It is also equipped with a 121-point all cross-type On-chip Phase Detection AF sensor for high-precision focusing. Starry Sky AF delivers revolutionary autofocusing performance for astrophotography, and the Advanced Face Priority / Eye Priority AF is effective for shooting portraits. This model is also equipped with features that were popular on the Olympus OM-D E-M1X, such as 50MP Handheld High Res Shot, Live ND, Pro Capture mode, and handheld 4K video for a wider range of shooting expression.
The world's best 7.5 shutter speed steps of compensation and new image processing engine TruePic IX achieve high image quality in a compact, lightweight body
By synchronizing the in-lens image stabilisation of supported lenses with the in-body 5-axis image stabilisation, this model achieves the world's best 7.5 shutter speed steps of compensation with 5-axis sync IS. Powerful image stabilisation enables shooting in dark locations and during super-telephoto photography for outstanding freedom of shooting styles in various scenes without using a tripod. In-body image stabilisation ensures image stabilisation with all attached lenses, up to 7.0 shutter speed steps of compensation performance. With the new image processing engine TruePic IX, this model boasts a combination of an approximate 20.37 Megapixel Live MOS sensor for minimal noise even at high-sensitivity settings and top-class image quality in the interchangeable lens camera class with minimal distortion to the edges of the shot.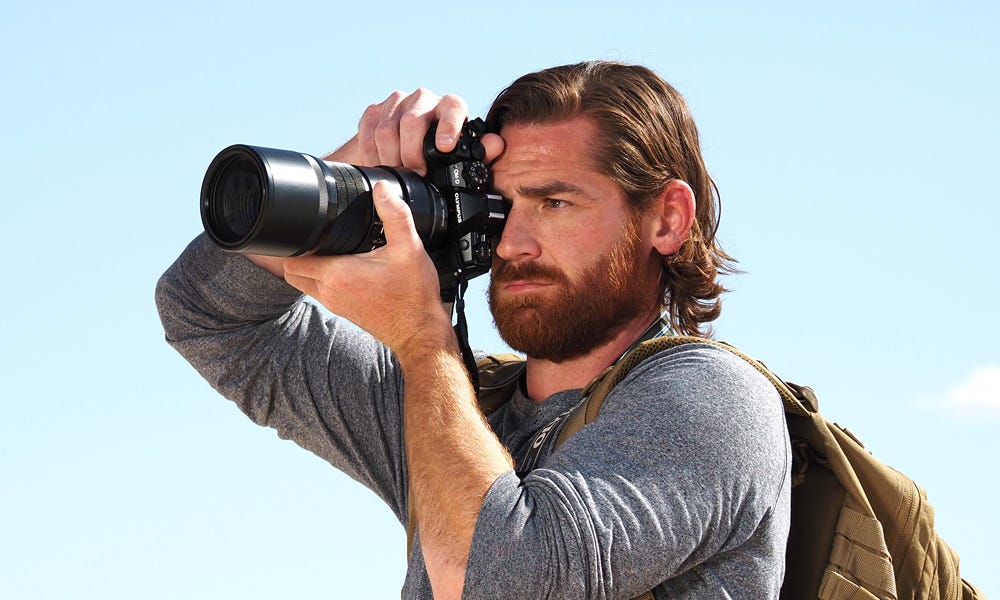 50MP Handheld High Res Shot for high-resolution shooting
50MP Handheld High Res Shot makes it possible to capture approximately 50 Megapixel high-resolution images without using a tripod. This feature makes use of the minimal movement occurring between each of the 16 shots to generate a single 50 Megapixel high-resolution photo. This feature is particularly useful for capturing high-resolution shots in locations where it is impossible to use a tripod. Tripod High Res Shot is also available for recording ultra high-resolution approximately 80 Megapixel equivalent JPEG images.
Live ND delivers slow shutter speed effects
Live ND, which was popular on the OM-D E-M1X, is also included on this model. Users can select the effect level from ND2 (one step) to ND32 (5 steps), and check the slow shutter effects in the viewfinder before capturing. It eliminates the need to change optical ND filters for different scenes and lenses, and is effective for lenses which are difficult to attach optical filters to.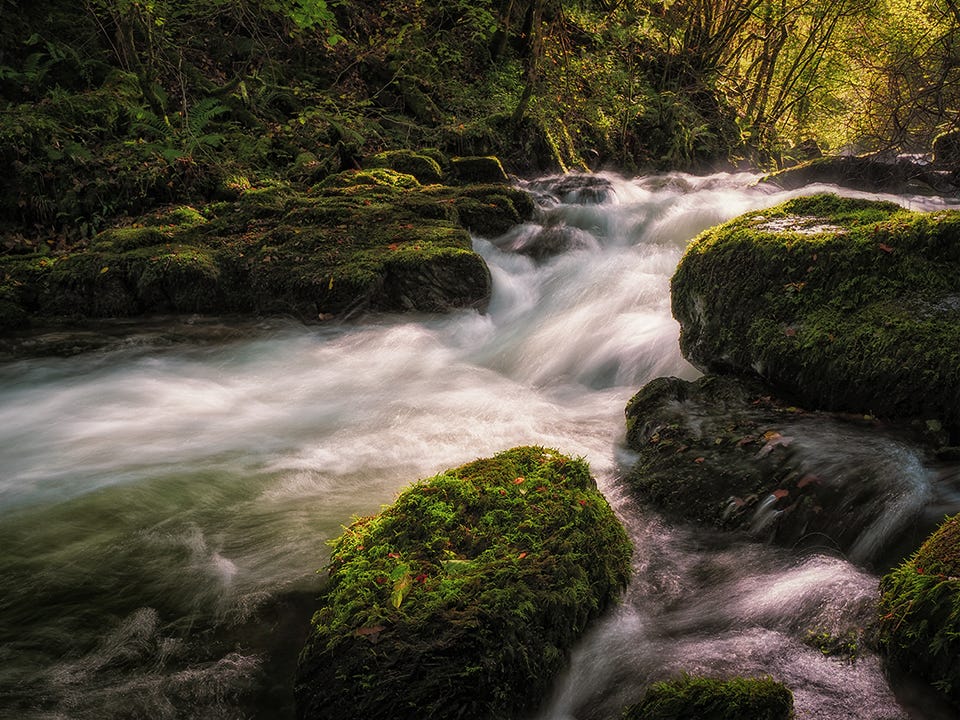 Dustproof, splashproof, freezeproof design offers absolute reliability in harsh environments
The solid magnesium alloy body features sealing across the entire construction for a high level of dustproof, splashproof, and freezeproof performance. Also, when paired with a dustproof and splashproof M.Zuiko Digital lens, users can enjoy shooting in the harsh environments without ever worrying about weather or location.
High-speed USB charging[1] on the go is available, and a power supply during shooting makes longer shooting sessions possible
The Lithium-ion Battery BLH-1 can be fully charged in as little as two hours when installed in the camera and attached to a power source via USB. This model is also compatible with the USB PD (USB Power Delivery) standard for power bank compatibility, making it possible to shoot for long periods of time, especially convenient for astrophotography or photographing in cold areas.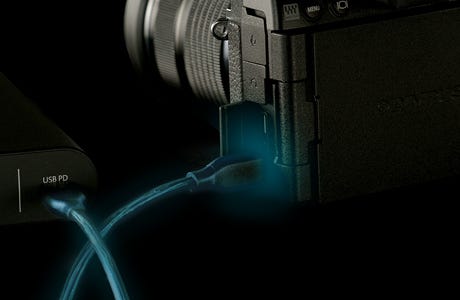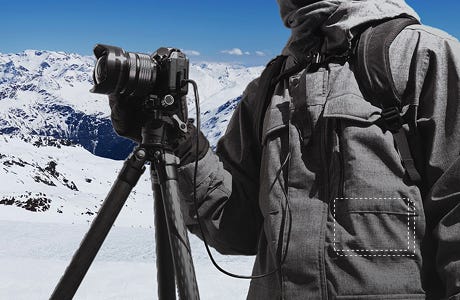 Advanced dust reduction system with a new coating and high-durability shutter unit
This model is also equipped with the SSWF (Super Sonic Wave Filter), which vibrates the image sensor filter at an ultra-high speed of 30,000 times per second to powerfully shake off dust and dirt. The new coating from the OM-D E-M1X is also used on this model, making it even more difficult for dust and dirt to stick to the image sensor, reducing spots in images to 1/10th of that in conventional models. This model is equipped with a high-durability shutter unit that clears 400,000 operation test[7]. It offers a high level of reliability that even professional photographers who constantly use the shutter can feel comfortable with.
High-speed, high-precision AF systems
This camera is equipped with 121-point all cross-type On-chip Phase Detection AF sensor for focusing on various areas of the screen. It offers 75% vertical coverage and 80% horizontal coverage of the screen for a wide focusing area. Paired with the advanced AF algorithm, this feature can continually focus on fast-moving subjects with a high degree of precision. Unlike DSLR cameras, there is no degradation in AF precision when using a fast lens. The OM-D E-M1 Mark III offers high-precision focusing that can sufficiently bring out the capabilities even of large-diameter lenses such as those with a maximum aperture of f/1.2. AF/AE tracking is possible at maximum 18 fps high-speed sequential shooting while maintaining the full pixel count of 20.37 Megapixels. The subject can also be checked in the viewfinder during high-speed sequential shooting for accurate tracking.
A multi selector makes it possible to quickly shift AF areas with your thumb while looking through the viewfinder. Because users can move the AF areas with the multi selector even during sequential shooting, it is possible to accurately focus even on subjects that move erratically. The AF target loop setting is also added, which users can select either stops the AF target at the edge of the screen or moves it to the opposite edge.